Officers
Abigail Langenberg
President
Abby is a junior Communications and Music Major from Edmond, Oklahoma! We are so excited to have her as President leading our chapter to happiness and success! Thank you for being so organized and laughing it off when we're loud at the table! You are a true sister to everyone!
Kaitlyn Tidwell
VP: Social Standards
Kaitlyn is a junior from Tulsa, OK! She is a shining leader in our chapter. We are lucky to have her as our VP: Social Standards! Thank you for being so caring and holding all of us to the highest standard!
Sophie Leonard
VP: Finance
Sophie is a sophomore from Lake Quivira, KS majoring in accounting! We are so excited to have her as VP: Finance and make sure we continue as a chapter in good standing! We love having you live in the house and make sure everything runs smoothly, Sophie!
Linzie Hopkins
VP: Communication
Linzie is a sophomore Skiatook, OK! We are so excited to have her as our VP: Communication! Thanks for always leading our chapter to excellence!
Bri Brooks
VP: Programming
Bri is a junior Exercise and Sports Science Major from Spiro, Oklahoma! We love Bri and all of the Sisterhood Events she plans for us! If you're ever looking for her, she's probably helping with the Football Team or playing an Intramural Sport for us!
Mallory Leslie
VP: Member Education
Mallory is a sophomore from Eagle, ID majoring in anthropology! This semester we are excited for Mallory to mentor our New Members and help them through their Pursuits, as she is an outstanding leader in our chapter and on campus. We love you, Mallory!
Anna Petersen
VP: Membership
Anna is a junior majoring in Speech-Language Pathology and Sociology from Saint Louis, MO! We are so excited to have her as VP: Membership leading us through Prep Week and Recruitment this year! She's excited to meet all of the PNMs in August and hope they all find their home at DG just like she did!
Shivani Banerjee
VP: Panhellenic
Sweet Shiv is a junior from Houston, TX majoring in Computer Information Systems and Pre-Law. She is so excited to keep our chapter involved in the Panhellenic community!
Rachel Clanton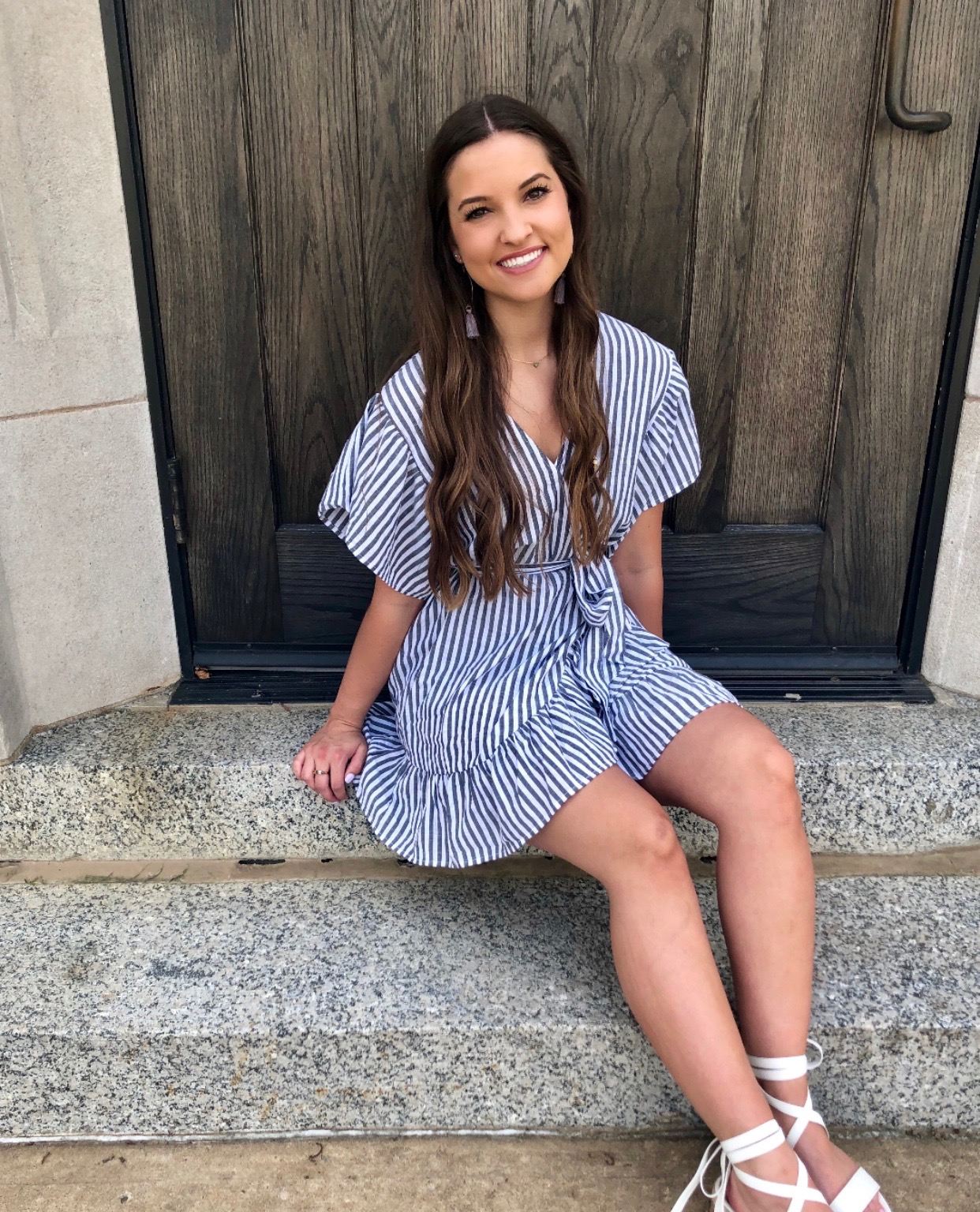 VP: Foundation
Rachel is a sophomore from Owasso, OK majoring in nursing! We are so excited to have her as vp: Foundation continuing our love for our Philanthropy, Service for Sight!